High Tech does not equal high maintenance anymore! Experience the perfect relationship with SlacklifeBC's new high tech. Lions is a no-fuss rig. It holds with one wrap in a weblock and grips with the linegrip allowing you to pretension at any time. Light as a cloud at 35 g/m and firm but soft on your feet, it is the perfect support for your long journeys across mountains, canyons, cities or just in the park. The search is over, Lions is the one! Designed and manufactured in Canada offers you to own the longest piece of webbing available. Lengths of over 1000 meter continious is now reality.
Designed and manufactured 100% in Canada, continuous lengths of over 1000 meter are now available
Minimum Breaking Strength (MBS): 35.6KN (8000lbs)
Working Load Limit (WLL): 7.12KN (1600lbs)

Webbing Weight: 35 g/m
Stretch: 1-4%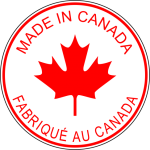 Now add Sewn Loops to your webbing!
Order Longer – Save more!