It's time to smile and share the happiness. Tantalus, the new polyester webbing is here and it comes with a record weight of just 53g /m, so light that the experience of controlling the line at any length is like no other. The newly designed weave has been developed to provide an unforgettable slackline experience in any scenario. No more bad feelings about catching, sharp edges or bruises. Even better, this webbing has been rated as the "red carpet" of all webbing. The softness and beautiful light feeling make you want to keep staying on the line forever. Being designed and manufactured 100% in Canada, continuous lengths of over 1000 meter are now available. The stuff, dreams are made of.
Jump on the happiness train and get yours now to be ready for any adventure.
Minimum Breaking Strength (MBS): 35.14KN (7900lbs)
Working Load Limit (WLL): 7.03KN (1580lbs)
Webbing Weight: 53 g/m
Stretch: 2-6%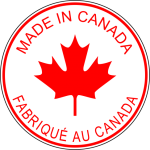 Now added Sewn Loops to your webbing!