Come Test your skills or just watch slackliners from around the world as they walk over 200 meters in the air, across the many

highlines

setup atop the magnificent Squamish Chief
August 14 - 16, 2015
9am – late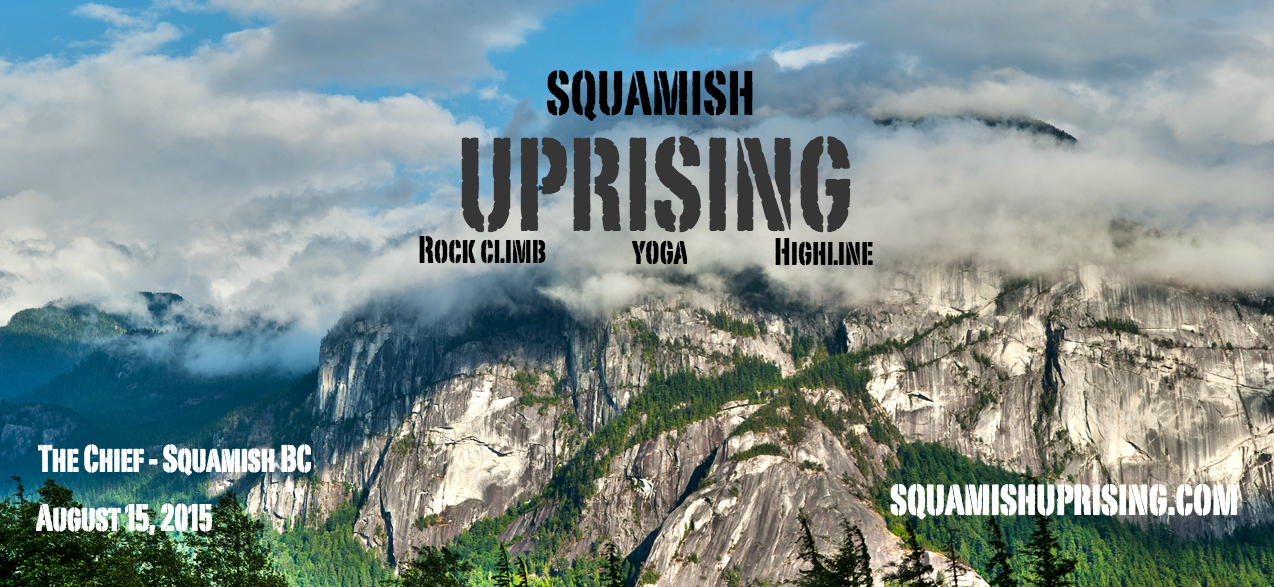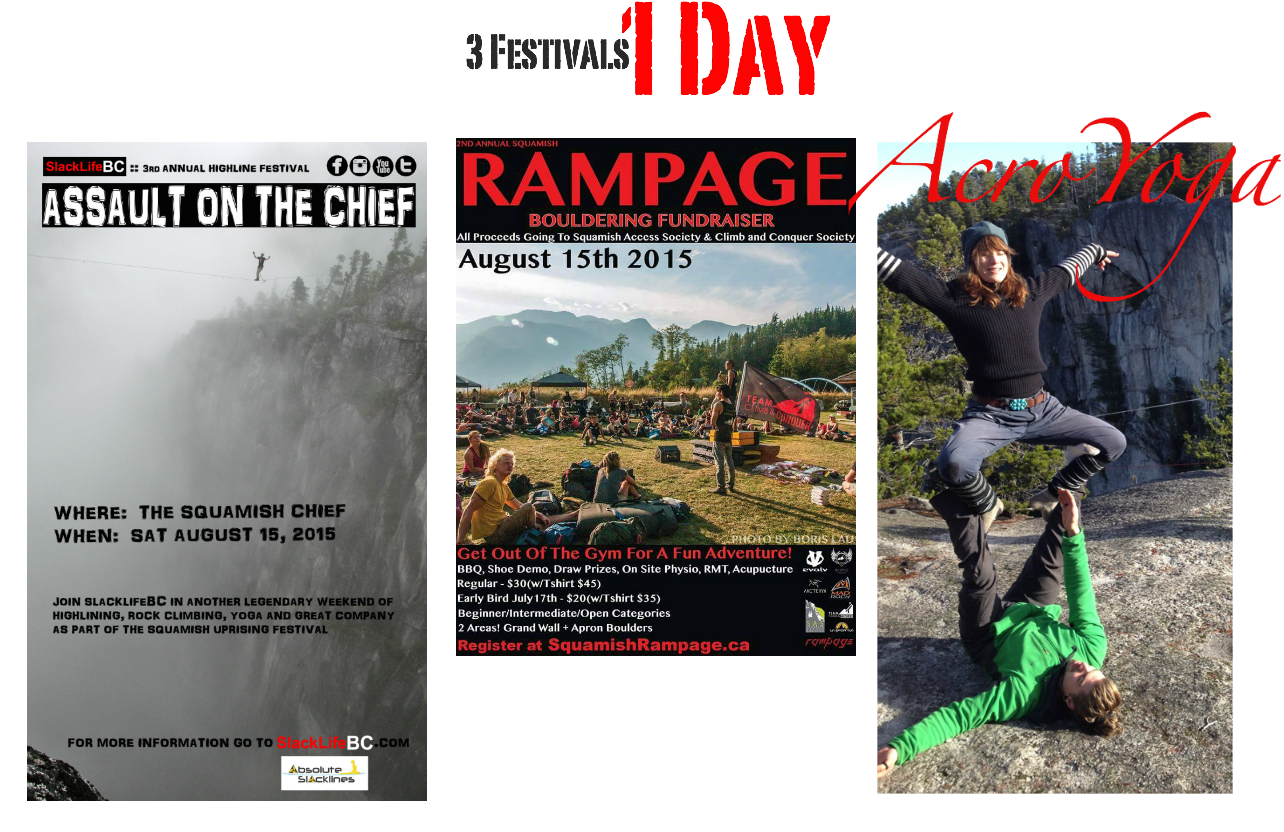 Assault On The Chief Festival Details
– Squamish Uprising Partners and Sponsors –
General Information
The 3rd Annual Assault On the Chief highline festival gathering, centered around the family friendly Squamish Uprising Festival will take place on Friday August 14 – Sunday August 16.
The action packed weekend will kickoff at the base and atop The Chief at 9am.  The highlining can be found in the North Gully and North North Gully between peak 2 and peak 3 (see below for approach details). 
On Saturday, don't forget to checkout the Yoga and Rocking events also taking place at the base.  There are several beginner slacklines installed at the start of the trail for people of all ages to try.   Come get inspired, and then start your practicing before heading home.
The highlines  will be rigged Friday through Sunday, with the Squamish Uprising festival taking place on Saturday August 15.  Join us Friday evening atop The Chief for a sunset yoga class and highline demonstration.
IMPORTANT: Please be respectful to this beautiful place.  Clean up after yourself and help ensure it remains as beautiful and free for everyone.  There is also a fire ban in effect.  Absolutely NO FIRES permited!
An official permit was not granted for this festival.  The event is a gathering of individual highliners who are rigging and attempting to walk the highlines using proper safety equipment and procedures.  Each individual is responsible for their own safety – SlacklifeBC assumes no liability for this event
– 2014 Festival –