A group of 3 friends who grew up together in a small town in Ontario had all recently moved to Beautiful British Columbia.  After some indoor gym climbing and some limited outdoor sport climbing, equipped with a half rack we purchased the morning of the climb combined with a few used pieces purchased off of Craigslist, we left with the goal of climbing the Squamish Chief.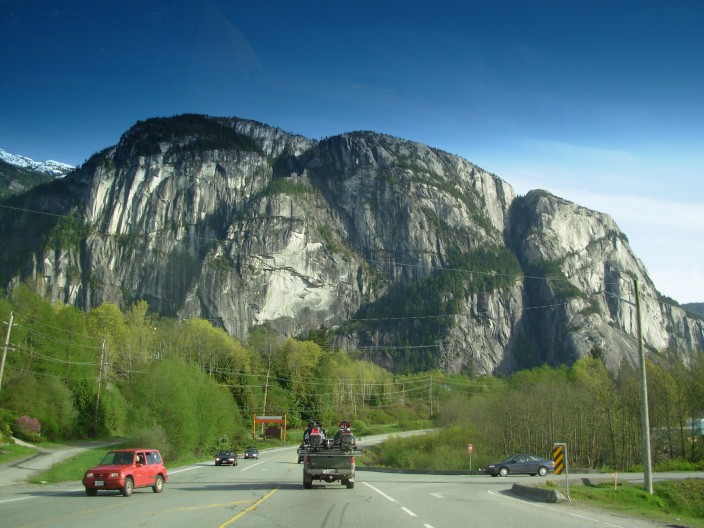 Getting up early, driving the 45 minutes from Vancouver to Squamish, we set our sights on a moderate route that will take us from the parking lot all the way up to Peak 1.   Following the classic "Diedre" apron route, followed by Boomstick crack and finishing on Squamish Buttress North face (Buttface)
Approaching the summit, with only the last pitches remaining, our arms tired and nerves running thin.  Looking back at my two belayers I could see the fatigue on their faces.   Pulling it together, we finished the last two pitches and found ourselves sitting on top.
Little did we realize this adventure would become the first of many and the start of what would become SlackLifeBC