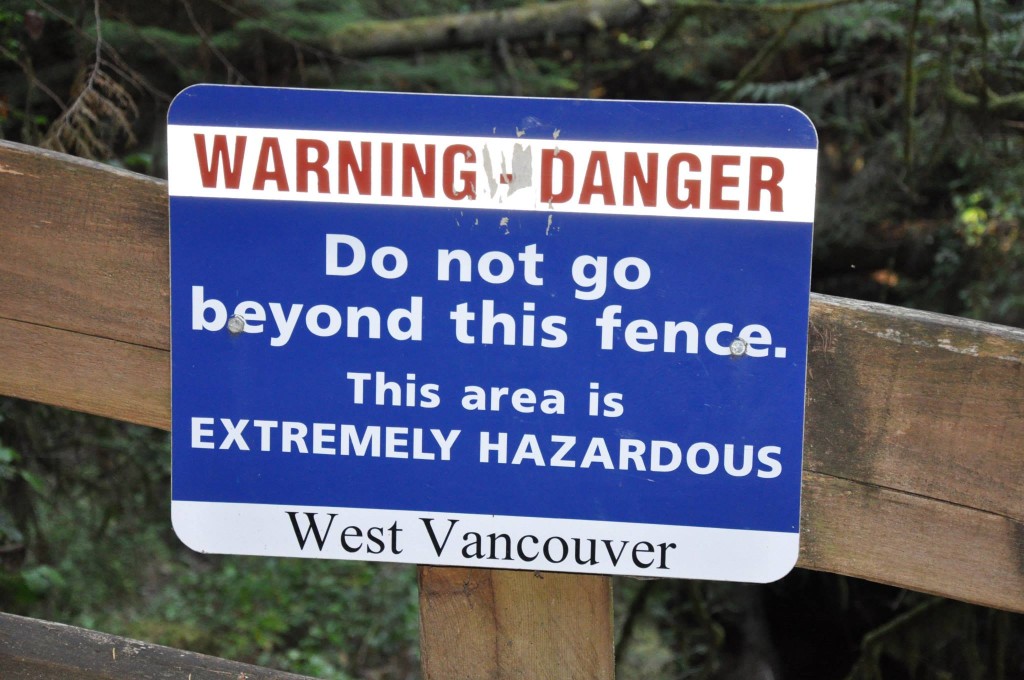 We first found Cypress Falls park, located in West Vancouver when going for a nice Sunday hike.  Originally we explored the canyon practicing our rope techniques and putting up some ascents of the un-documented sport routes that can be found throughout the canyon.
After starting to highline, with its easy access, deep canyons, high water falls and multiple bridges, Cypress Falls became a common weekend destination.
Starting with the upper falls, we set up several new highlines. "Fourst Timer" a 45′ line which saw four first highline attempts and was also Spencer's first freesolo.  Just above, rigged off of a tree and passing through the backseat of an abandoned car "Backseat Driver", 65′ long is a nice step up.
Just down the canyon, as the water drops over an even higher waterfall, the canyon widens.   Starting from inside a cave just above the falls, "Fly Catcher", 100'+ line is a real beauty and was a big step up from the lines we had been rigging.   Roughly the length of the Squamish Chief North Gully, this is were Spencer walked laps training for another battle with the gully.
We scoped a perfect beginner highline that would be about 45′ long, with sheer cliff on both sides.  Returning with the drill and bolts to setup the new line, we were surprised to find there were already bolts on both sides buried under a small layer of dirt.  Appropriately named "Finders Keepers", this line was found and we are keeping it.  It is a quite line well away from the ranging waterfalls.
Closer to the parking lot, just before you the first waterfall and lookout point, rigged off some big trees "Natural Mystic" was the first line setup in Cypress Falls but is also a classic that we return to often.  55′ long, this line has seen many first highline sends.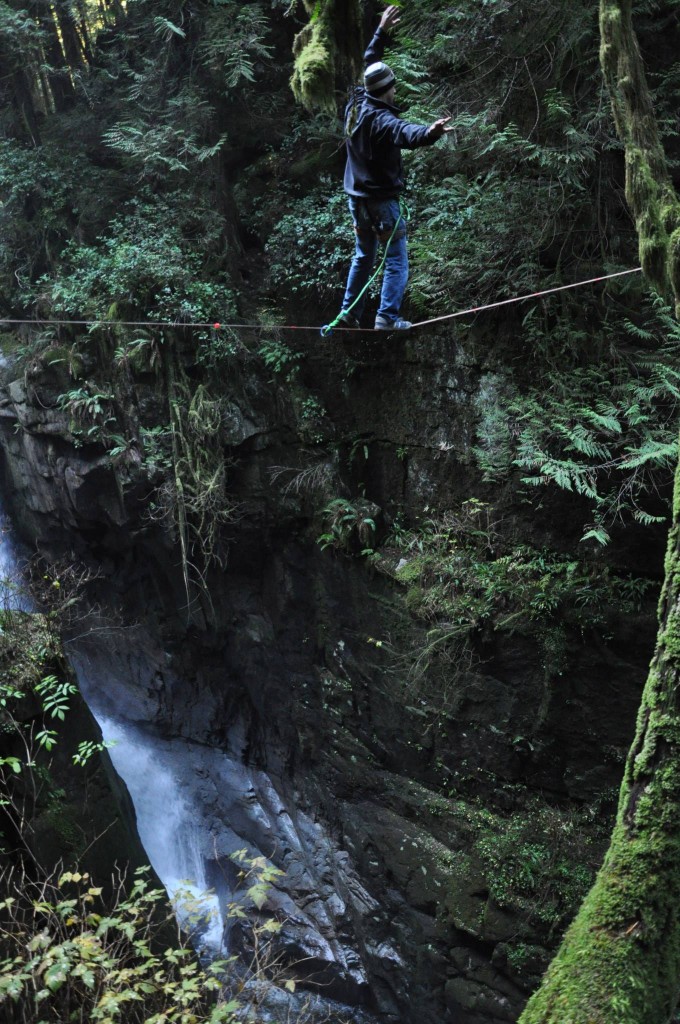 Not only has Cypress Falls been a place where we have trained our highline skills to take them out into the mountains, it is also a place where we push ourselves to overcome our fears.   Using "Natural Mystic" as the main line, we setup our first highline rope swing.