It's never too cold or snowy for first ascents.   Having snowed a meter in the past week and another 15cm in the weekend forecast, why not head up the Squamish Chief to rig two new highlines on the never before rigged North-North gully?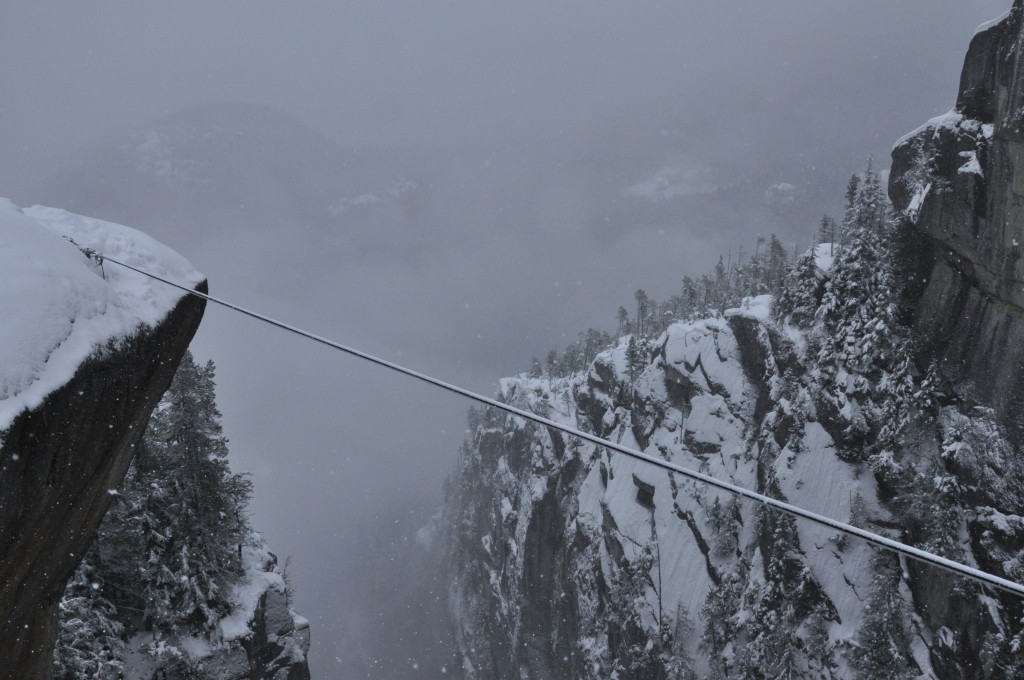 Hiking up Friday afternoon, Spencer managed to shovel the snow using the stay from his pack, rig and set up a new line across a very exposed notch on the one side of the gully.  Investigating the location for the longer 64m line, the decision was made it would be too difficult given the weather conditions.
Saturday morning, a bigger group of us hiked up the backside trail through the snow and ice to find a beautiful line covered in overnight snow.  We quickly set up a shelter, a small fire and started brewing some tea.   The small breaks in the snow throughout the day were welcome breaks, but for most of the day, the snow was falling, or in some cases rising from the gully.
To prove the weather is no match for Spencer, he stripped down to only his socks and put up the first naked ascent freezing "Deez Nuts" off.
Throughout the day, snowy and cold, the line saw several attempts and ascents in everything from full snow gear and boots, barefeet and even nothing at all.  "Deez Nuts", one more line ready to be rigged at this year's 2nd annual Assault on the Chief.