On a cold, sunny weekend, we setup a new highline across the South Gully of the Squamish Chief. This gap, to our knowledge has never been highlined before.
Despite the relentless wind, Spencer Seabrooke put up an on-sight FA of "Waist Line" at the top of the Squamish Buttress above the Butt Crack and Buttface climbing routes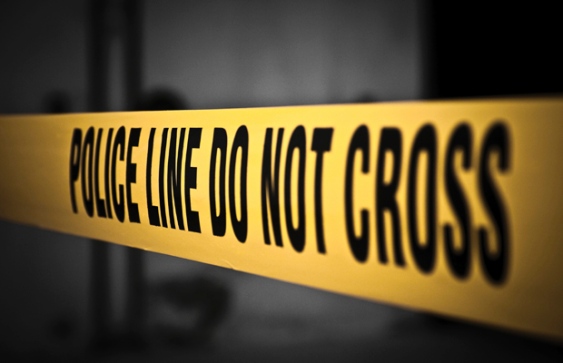 We started the weekend leaving early Saturday morning to avoid the Whistler traffic.  Packed for the weekend, we made our way up the Sea to Sky highway.   Our plans took an  unexpected turn when just before Britannia mining museum, a small SUV behind us lost control and was hit by an on coming pickup truck.   Having first aid training and some limited first aid supplies in my pack, we quickly turned around to see how or if we could help.  It was not a good scene.  After some time the paramedics arrived and we decided to leave as we were no longer of assistance, and the scene was not one I wanted to hang around.   People always say that we are crazy for rock climbing and highlining, but in reality, the most dangerous part of entire weekend was likely the drive to and from Vancouver.  When you see how much power and how fast an accident can happen, combined with how many factors play into driving, rock climbing and highlining seems so safe and controlled.
Trying to put the events of the morning behind us, we hiked up the back side trail towards peak 2.  After taking some time to scope the south gully and relax, we found a good location with some amazing photo opportunities.
While setting up and taping the line, the wind was howling.  Hoping for a short break in the weather, we sat and had some food.  Being the typical Spencer, he couldn't wait any more.  He was insistent the wind was teasing him knew and would go calm when he sat down, and blow hard when walking up to the line.  Despite the gusting wind, Spencer battled across the line for an on sight FA of "Waist Line".
Calling it an early day, we decided to hike down and head into Squamish for some nice food.  The typical Howe Sound Brew Pub is a favorite with excellent food and beer.  Running into a local highliner, we told him about the south gully line we had rigged and he said he would join us on Sunday
Sunday morning, we were once again heading up the chief at first light.  The weather was not much warmer, and the wind once again would not let up.  The few calm periods always seem to happen when we were eating lunch or out exploring.  A few other people joined us and made attempts at the highline.
Now with established highlines on both the north and south gully of the Chief, an only a short walk across peak 2 to get from one gap to the other, we hope to have several lines rigged over the gullies in this years Assault on the Chief, 2nd annual highline festival.
Invalid Displayed Gallery